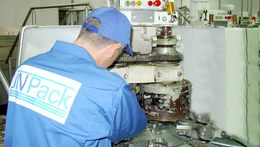 JN Pack Ltd. is a dynamically developing commercial-service company, operating on the market since 2003. Our primary product is metal packaging, which is inherently sustainable, and our operations are based on continuous improvement, efficiency, safety and resource management.
Our experienced team of knowledgeable and qualified people allow us to deliver the highest level of service and results. This is rewarded by our partnership with some of the world's best known branded and private label consumer products.
In order to remain competitive and maintain our high standards of excellence JN Pack is continuously and tirelessly evolving at every opportunity. Based on our years of experience and our inside industry knowhow, we created our own brand – JN FOOD. This was specifically created for our Customers' and Partners'. With us, you have the opportunity to fully personalize your product and we will be there every step of the way to guide you.  From early development, design, branding, marketing, distribution and more.