The packaging is used by the fruit-vegetable, meat and fish processing industry. They let you stay fresh before reaching the end recipient. Available straight and coniacal cans. Varnishes are adapted to contact even with very aggressive content.
We offer cans in various sizes, steel or aluminum.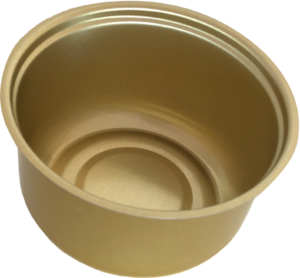 We also sell sets with our lids.
In our standard offer we have:
Steel can ¼ Club straight (104x60x27), 125 ml
Aluminum can ¼ Club conical (104x60x28.6), 125 ml
Steel can Hansa 170g straight (148x81x22,5)
Hansa steel can 170 g conical (148x81x22,5)
Steel can Hansa 200g straight (148x81x24)
Steel can φ80x83xH54mm 234g
Large Hans aluminum can (148x93x41), 445 ml
Aluminum can ¼ Peel Long (154x55x30), 187 ml
Dingley aluminum can (105x76x23), 125 ml
Steel can 99x26mm, 160ml
Steel can of 99x38mm, 240ml
Steel can 99 / 96x47mm, 300ml
Steel can 99 / 96x63mm, 430ml
Steel can 99 / 96x41mm, 250ml
Steel can 83 / 80x52mm, 240ml
Steel can 83 / 80x57mm, 250ml